Early Semen Analysis Might Explain Couples Infertility – Laura Londra, MD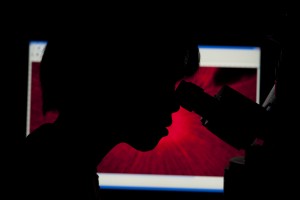 Early Semen Analysis Might Explain Couples Infertility
Ladies before gentlemen? Maybe not. It is best for men and women to be evaluated for infertility around the same time. Often times the only test we have to do for the male partner is the semen analysis. And it is best done early.
Why? Because problems with the sperm are frequently silent. Women are usually the first ones to come in for a medical evaluation, but I can't emphasize enough the importance of having a semen analysis done early in the process, even if the couple is just planning to go 'as natural as possible', i.e. not 'jumping' into technologies such as in vitro fertilization.
It is not a good situation to have a patient do multiple ovulation induction cycles with timed intercourse and then find out that the sperm count was so low that chances of pregnancy in those cycles was nearly zero. All the effort of taking medication, monitoring, scheduling and waiting, only to later learn that another approach was necessary from the beginning. There is no reason to skip on a simple, usually inexpensive test that can be very informative.
Problems with the sperm do not necessarily have any particular symptoms, but interestingly, a recent study has shown that having comorbidities (the medical term for 'having medical issues') is associated with male infertility. In a large cohort of more than 9,000 individuals with an average age of 38, researchers from Stanford University (Fertility and Sterility journal, January 2015: Relationship between semen production and medical comorbidity, by Eisenberg ML et al) have shown that men with endocrine, circulatory, genitourinary, and skin diseases all showed significantly higher rates of semen abnormalities. Other researchers have gone further to say that the semen analysis can reflect the general health of an individual. All the more reason to check those swimmers early!
Best, Laura
 @OhioIVF   
____________________________________________________________________________________________________________________________