Reproductive Diagnostics, Inc.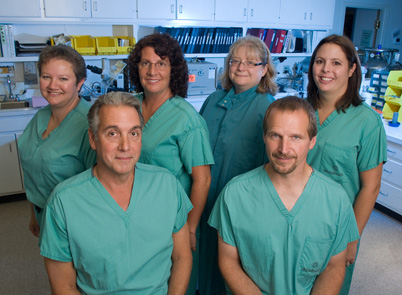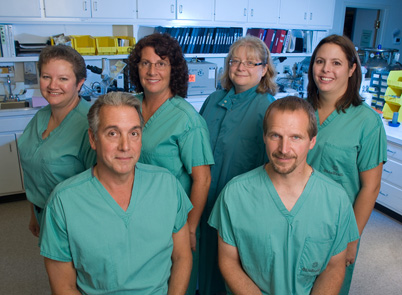 Reproductive Diagnostics Inc' offers a wide range of andrology testing, such as semen analysis, sperm washing for inseminations, morphology, and antibody testing. RDI also performs sperm cryopreservation and long- term storage for various reasons including pre- cancer treatment, surgery, pre-vasectomy, and back up for IVF procedures, as well as convenience freezes for partners who are out of town during insemination timelines. Appointments are available weekdays 7:30am-3pm.
RDI provides laboratory services for assisted reproductive technologies such as IVF, ICSI, and frozen embryo transfer performed at Ohio Reproductive Medicine. In fact, RDI performed laboratory procedures for the first baby born from ICSI in Ohio. Embryo cryopreservation and storage is available in state- of- the art storage facilities monitored 24/7 with dial-out alarms. Egg freezing (vitrification) is routinely offered to women on referral prior to undergoing medical treatment or as part of family planning. RDI has a successful frozen embryo transfer program and is able to provide long term storage for hospitals and facilities moving or no longer offering sperm, egg, or embryo storage services. RDI also cooperates with area urologists in retrieving and cryopreserving testicular biopsy and epididymal aspirates to be used in future ICSI procedures. Embryo biopsy for pre- implantation genetic diagnosis and assisted hatching are all routine procedures available. RDI has consistently achieved above average pregnancy rates from all assisted reproductive technology procedures.
RDI is accredited by College of American Pathologists and follows all state and federal regulations currently in effect for reproductive facilities.
Cryobiology, Inc* is a donor sperm bank, offering both anonymous and directed donor services, All anonymous sperm donors are viral tested and samples quarantined for at least 180 days prior to release, Genetic testing (karyotyping, cystic fibrosis screening, and screening for spinal muscular atrophy) is also performed on anonymous donors. A complete donor list is available at www.cryobio.com. Cryobiology prices are extremely competitive and Cryobiology also offers screening, testing, and eligibility determination for directed sperm donors. Out of town donors can be accommodated and long-term storage is available. Cryobiology is licensed by Ohio Dept. of Health, New York State Dept. of Health, Maryland Dept. of Health, and California Dept. of Heath, as well as following all applicable federal regulations for tissue banks.
RDI and Cryobiology employ a staff with over 90 years combined experience in the reproductive area who are dedicated to the highest quality of testing and patient care, Direct patient contact is encouraged.
Click here to visit their website: Reproductive Diagnostics, Inc.