Brooke Rossi, M.D.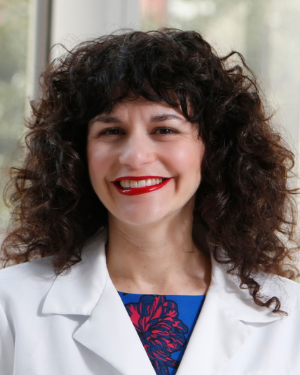 Dr. Brooke Rossi has been a reproductive endocrinologist and infertility specialist for over 10 years. She recently joined Ohio Reproductive Medicine after practicing in Northeast Ohio for many years. Dr. Rossi is board certified by the American Board of Obstetrics and Gynecology in Obstetrics and Gynecology (2010) and Reproductive Endocrinology and Infertility (REI) (2013).  Dr. Rossi is a graduate of the University of Pittsburgh School of Medicine and completed her residency in Obstetrics and Gynecology at the University of Rochester.  Her subspecialty fellowship in REI was completed at Brigham and Women's Hospital, Harvard Medical School.  During her fellowship, she was awarded the American Society for Reproductive Medicine In-training Award for Research on her project reviewing the effects of alcohol and in vitro fertilization outcomes.
Her clinical interests include infertility, IVF, recurrent pregnancy loss, polycystic ovary syndrome, and minimally invasive surgery.  She has a special research interest in lifestyle factors, fertility and in vitro fertilization.  She has been published in Obstetrics and Gynecology, Fertility and Sterility, and The Journal of Clinical Endocrinology and Metabolism.
Dr. Rossi is an adjunct assistant professor in the Department of Obstetrics and Gynecology at The Ohio State University.  She is a member of the American Society for Reproductive Medicine and American College of Obstetricians and Gynecologists.  She is on the electronic communication committee of the Society of Assisted Reproductive Technology.
In her spare time, Dr. Rossi enjoys local attractions in Ohio, like farmers' markets and festivals.  She and her family are often found hiking or biking.  She loves the four seasons and may be the only person hoping for more snow in Columbus.
Recent Reviews & Recommendations


Dr. Brooke Rossi was amazing during our IUI journey! Here and all the staff at ORM were truly great through every step of the treatment process. – Morgan H.


I had a great experience with Dr. Rossi and her nurses. Currently pregnant when wasn't sure was possible. They really do the research and their recommendations for fertility issues are above and beyond the regular OB office. If you are older or suspect due to PCOS or other condition you may struggle I recommend seeing them sooner rather than later. I spent 6 months doing infertility with OB office with not much optimism or results. Switched to them, had some testing done and learned more about my fertility issues (female factor for us) and 3rd IUI was successful. Less than 6 months her patient and I had success and I am late 30's with PCOS. I genuinely recommend them to anyone. – B.


We are blessed with two children thanks to Dr. Rossi and the ORM team. Dr. Rossi always went above and beyond to talk us through every step and help us make decisions along the way. Just like any health care situation, it's important to be your own advocate and ask questions and Dr. Rossi was always eager to respond. Highly recommend! – Valerie K.


Dr. Rossi and her team were wonderful! We had a short journey with them but it was nothing less than wonderful! They are supportive, knowledgeable, quick to respond to questions/concerns and best of all compassionate! Highly recommend Dr. Brooke Rossi and her team. – Tiffany H.
Board Certifications
• American Board of Obstetrics and Gynecology – Obstetrics and Gynecology
• American Board of Obstetrics and Gynecology – Reproductive Endocrinology/Infertility
Education & Training
Undergraduate
1999, University of Michigan
Medical / Professional School(s)
2004, University of Pittsburgh School of Medicine
Residency
2008, Obstetrics and Gynecology – Strong Memorial Hospital of the University of Rochester Medical Center
Fellowship
2011, Reproductive Endocrinology – Brigham and Women's Hospital
Expertise
Recurrent Pregnancy Loss
In Vitro Fertilization (IVF)
Male Infertility
Minimally Invasive Gynecologic Surgery
Amenorrhea
Infertility
Polycystic Ovary Syndrome (PCOS)