Elizabeth Kennard, M.D.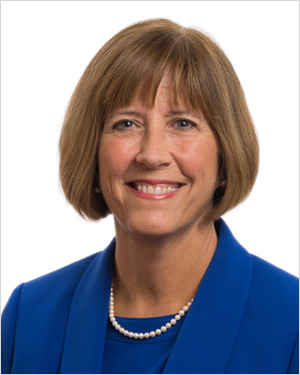 Beth Kennard, MD, a partner with the Ohio Reproductive Medicine medical team since 1999, is a nationally recognized expert in reproductive endocrinology and infertility who speaks to other physicians all over the United States on the latest trends, information, and treatment options for families facing infertility issues.
Dr. Kennard received her Medical Degree from Case Western Reserve in Cleveland, Ohio, served her medical residency at MetroHealth Medical Center, and completed her Fellowship with The Ohio State University Hospitals in Columbus. She is board-certified in Obstetrics & Gynecology as well as in Reproductive Endocrinology & Infertility.
M.D.
Case Western Reserve University, Cleveland, Ohio
Residency
MetroHealth Medical Center, Cleveland, Ohio
Fellowship
The Ohio State University Hospitals
Board Certification
Obstetrics & Gynecology: 1994
Reproductive Endocrinology & Infertility: 1996
Academic Appointments
Division Director, REI, The Ohio State University
Clinical Associate Professor, The Ohio State University
Dr. Kennard also serves not only as an Associate Professor with OSU's Department of Obstetrics & Gynecology, Division of Reproductive Endocrinology & Infertility, but she also is the director of the Department's REI Division. She is an ad hoc reviewer of medical information presented in The American Journal of Obstetrics & Gynecology, Fertility & Sterility, and Gynecologic Oncology, and has been tapped for numerous honors and awards, including the APGO Excellence in Teaching Award in 1995.
Recent Reviews & Recommendations
From Google.com

We went to ORM after my previous OBGYN was unresponsive to our concerns after a year of trying to get pregnant. Dr Kennard listened with empathy and validated our concerns. Thanks to Dr Kennard and the stellar staff at ORM, we have two healthy (and amazing) boys- 3 years old and 3 months through IVF. The team was clear about cost, explaining the process, and expectations. Dr Kennard is to-the-point and extremely knowledgeable while being kind and surprisingly funny. We highly suggest ORM to all those looking to expand their family! – Penny B.


My wife and I used Ohio Reproductive to aid us in expanding our family. This was our first experience, so we were not very informed other than research we had done. We had the pleasure of seeing Dr Kennard, and loved her right away. She was as excited as we were when we saw the heartbeat of our little one, and was SO supportive. If you want a doctor who is incredibly intelligent, informed, helpful, supportive, and straight forward, give her a call. Side note for those of you that care; Dr. Kennard is very supportive and LGBTQ+ friendly. I can't imagine having worked with anyone else. A+ for her, but as a whole, everyone we came into contact with was friendly and helpful from the start. – Meagan M. 


I love ORM and Dr. Kennard! They have helped me grow my little family and that I will be forever thankful for ❤️. The new facility is absolutely stunning! I would recommend ORM and Dr. Kennard to anyone looking for a caring and successful team! – Ashley L.


Dr. Kennard is honest, straightforward, kind, efficient, and professional. She guided us through a difficult IVF process to the result of a pregnancy and a healthy baby. A great staff and a great lab next door. Don't go anywhere else.
A member of numerous professional organizations, Dr. Kennard is active with the American College of Obstetrics & Gynecology, the American Society for Reproductive Medicine, and the Columbus Obstetrical & Gynecological Society.
Upfront, matter-of-fact, and compassionate with all of her patients, Dr. Kennard has developed a solid and well-deserved reputation for presenting all fertility treatment options to patients in a way that offers hope while presenting realistic expectations backed by solid statistics.
A married mother of two children, Dr. Kennard also engages in such outside hobbies and interests as marathon running, bicycling, scuba diving, knitting and needlepoint, gardening, cooking, travel, and genealogy.